Involvement with Community and Society
Oshima Shipyard aims to become a company contributing to the environment,
community and society through sound business activities.


1. Involvement with local economy
Total number of people working in Oshima Shipyard reaches nearly 3,000, including our employees and that of partner companies. In the fiscal year 2019, 80% of newly recruited employees were from Nagasaki Prefecture, we operate business based on the strong bond with local community. We also accepted many students from universities, colleges and high schools in Nagasaki Prefecture for internship in the same year. In 2013, we took over the business of a marine machinery company headquartered in Sasebo City, secured employment of about 600 people. The company, I Know Machinery, has been contributing to clients and local economy since then.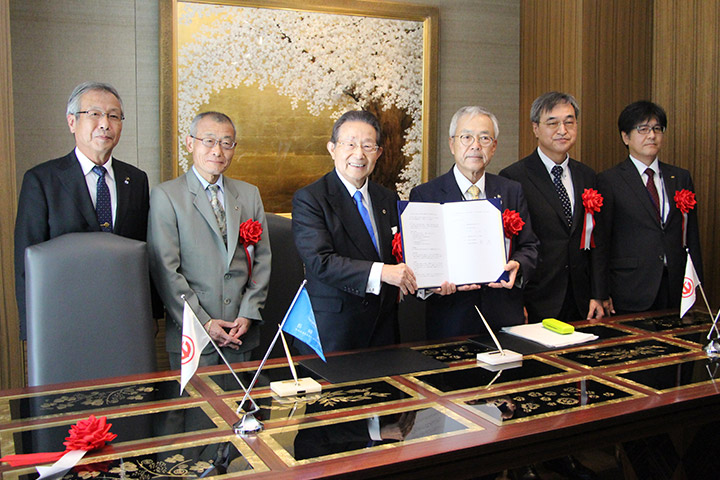 2. Supporting local festivals
Our motto is "Spirit of the community", and we have strong ties with Saikai city, where our headquarters is located. We deepen interaction with local community throughout the year by supporting "Nagasaki Saikai Triathlon Festival" held at Oshima City and "Oshima Fureai Festival" organized by local neighborhood association, and participating to annual festival of local shrines, and such. We continue to advance together with local community.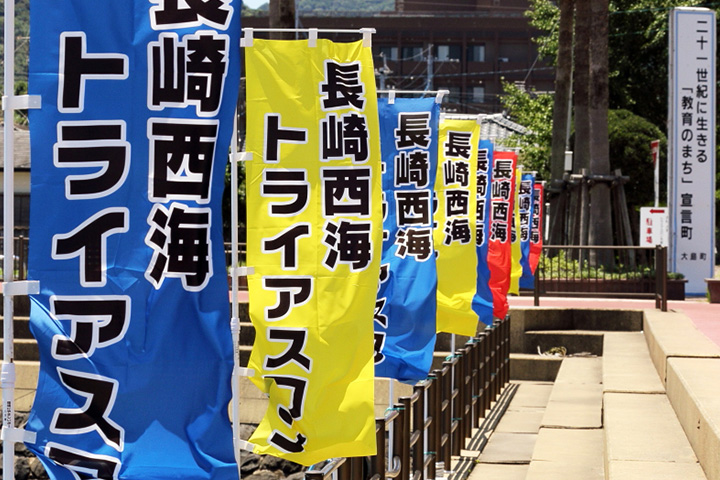 3. Triathlon Festival
Since 1993, "Nagasaki Saikai Triathlon Festival" has been held in Oshima Town, Saikai City every year, attracting many triathletes from all over Japan to Oshima Island, and it has become major event to revitalize the region. In the recent years, in addition to more than 600 triathletes participating, over 700 volunteer staff support the event, it is indeed worthy to say "festival" with participation from the whole island. Oshima Shipyard has been supporting this even since its first year in 1993 as special sponsor, and taking on the organizer administration work. Many people from our client companies participate in this event every year, offering great opportunity to deepen engagement between companies. Moreover, many of our employees participate and liven up this festival as triathletes and staff.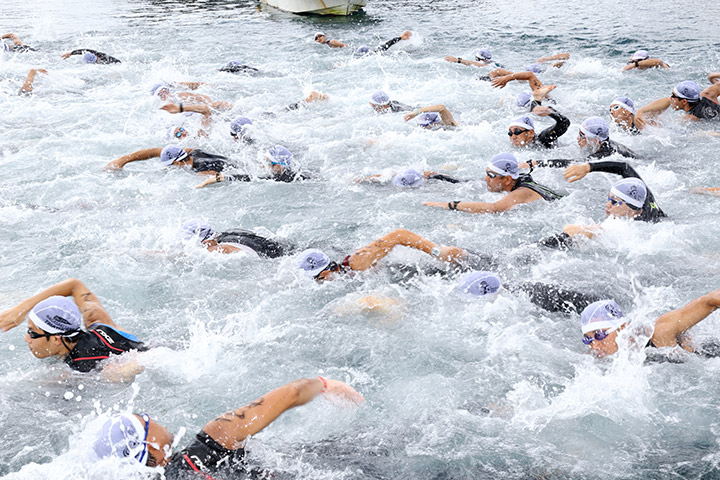 4. Chisyokan(Carl School)
Oshima Shipyard has been hoping to make Oshima Island "an island of education" since the foundation of the company. Though we once started tutoring school "Seiun-Gakusha" for children in the island, it was closed in 1993 due to change in social environment. After 21 years since then, we reopened "Chisho-kan Seiun-Gakusha" in 2014. In partnership with nearby tutoring school, it was made possible to access high-level classes at remote island of Oshima on line, making use of the internet. Oshima Shipyard supports this project in facilities and operation costs, making it possible for not only children of employees but also children in the region to enroll, and sustains local education.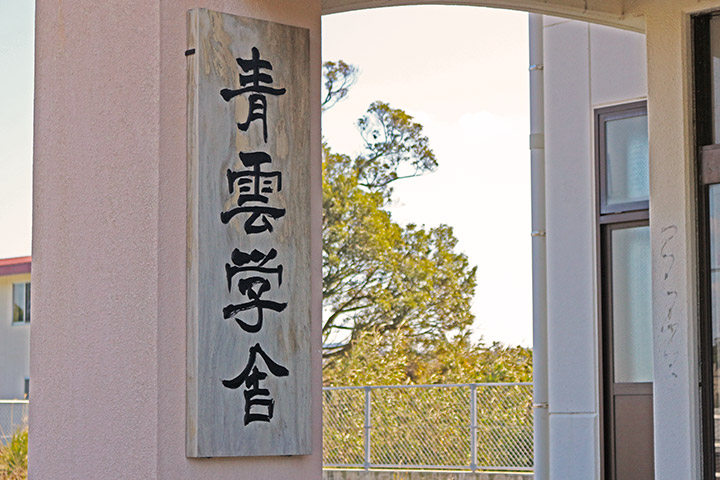 5. Oshima Tomatoes
We have been operating our business with the motto "Spirit of the community". We do not only build ships but also grow tomatoes and produce shochu spirits, hoping that our Oshima Island will have memorable products and become beloved "hometown" by people all over Japan. We sell tomatoes with sugar content exceeding 8 degrees Brix as "Oshima Tomato" and especially, ones exceeding 9 degrees Brix as "Ruby no Shizuku (Drop of Ruby)", also considered as an ideal gift item. From February to May, tomato harvesting experience event is held, and many people from inside and outside Nagasaki Prefecture visit our farm.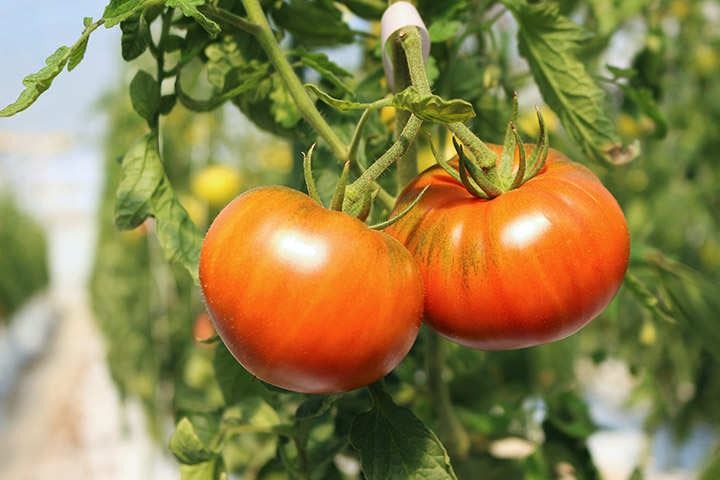 6. Oshima Shuzo
Oshima Shuzo is a brewing company jointly established under public-private funding scheme with the participation of Oshima Town and local brewing company in 1985 to promote agriculture. Sweet potatoes called "Beni-Azuma", has long been a top specialty of Oshima Island and they were shipped for best roast sweet potatoes. An idea "Can't we use such delicious sweet potato for something else" came up, and Oshima Shochu was born. "Migaki-Oshima", brewed from natural water of Isanoura-gawa river and refined sweet potato with the art of master brewer, "592", with the harmony of select barley, water and cognac cask, and "Daifuku-Cho", matured over an extended period of time, are our proud products.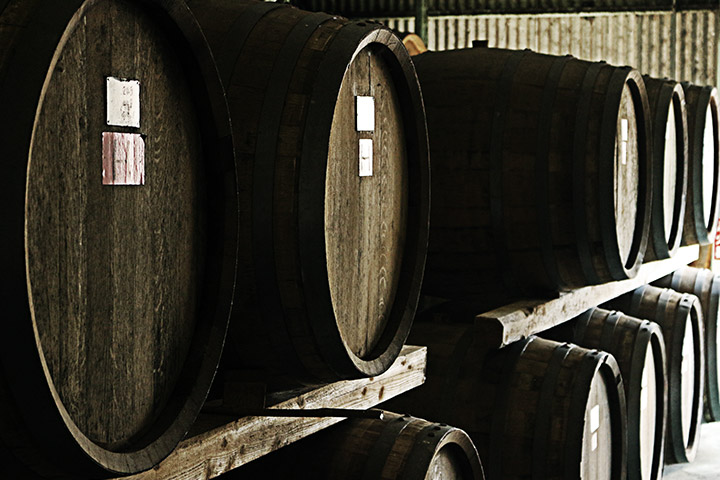 7. Olive Bay Hotel
Olive Bay Hotel is a guest house of Oshima Shipyard group, where we welcome a number of important guests from inside and outside of Japan during their stay at Oshima Island. The six-story hotel was designed by world-famous architect, Mr. Kengo Kuma, and interior by GA Design International who has worked for a number of 5 star hotels.
The hotel has a total of 32 rooms including premium sweet room which offers superb relaxation, restaurant, banquet room, VIP room, lounge bar, outdoor swimming pool, etc. with a number of artworks such as sculpture and paintings exhibited.
Other service such as shipyard tour, cruising, and use of private beach in summer time is offered exclusively to overnight guests.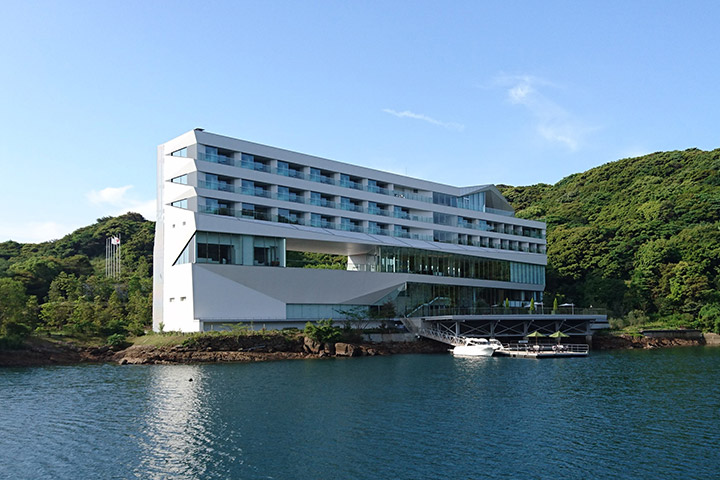 8. Environmental Clean-up and Conservation
We do various activities so as to protect environment. Not limited to development and build of energy-saving vessels, we do 3R (Reduce, Reuse, Recycle) activities in our factory such as separation of waste, effort to improve recycle rate, use of blank side of printed document, and collection of paper waste for recycling. In addition, employees clean up neighborhood of the shipyard once a month to work on environment conservation starting from what we can do.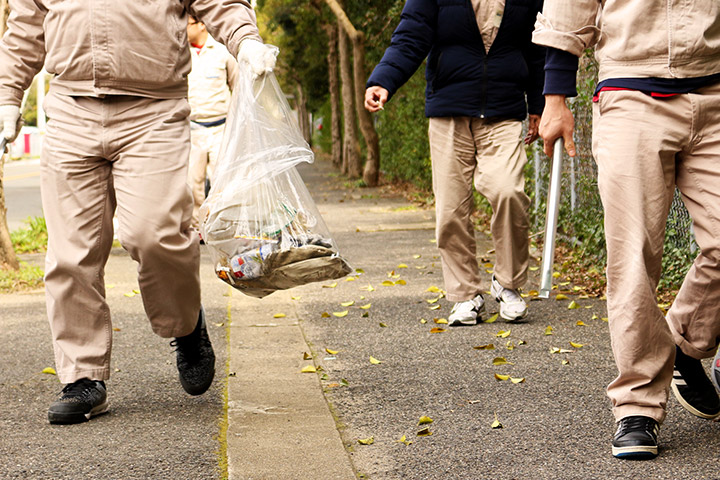 9. Solar Panel
Aiming to introduce clean energy and for awareness-building of energy conservation as well as for study to adopt the technology to vessels, we installed and have been operating solar energy generation system with capacity of 50kW since February 2011.
Electricity for 500 light fixtures in an office building is supplied from this system.
Current state of power generation can be monitored at the entrance of the building and by personal computers connected to intranet.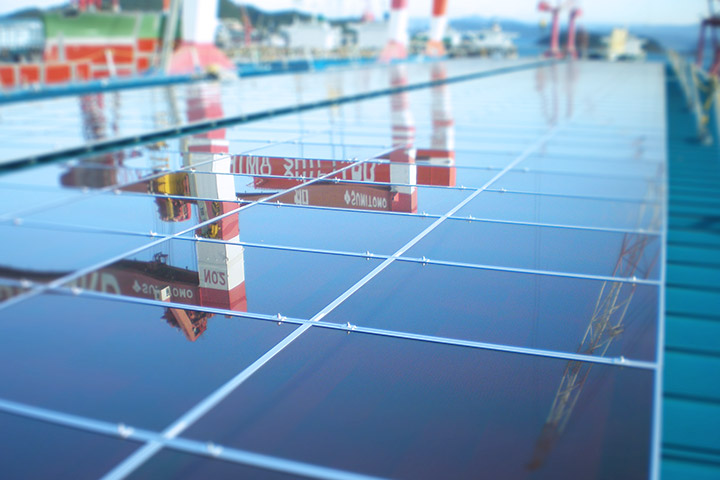 10. Consideration for the marine environment
To prepare for the risk of incident such as waste oil leakage, we have equipped all wharfs with floating oil spill containment booms, oil absorbent, oil treatment chemical to avoid spread and recover spilt oil. Also, we have joined North Nagasaki Oil Pollution Prevention Council to cooperate with other member organizations in case of incident and organized system to protect marine environment. We will keep effort to preserve the bounty of the beautiful sea in the region.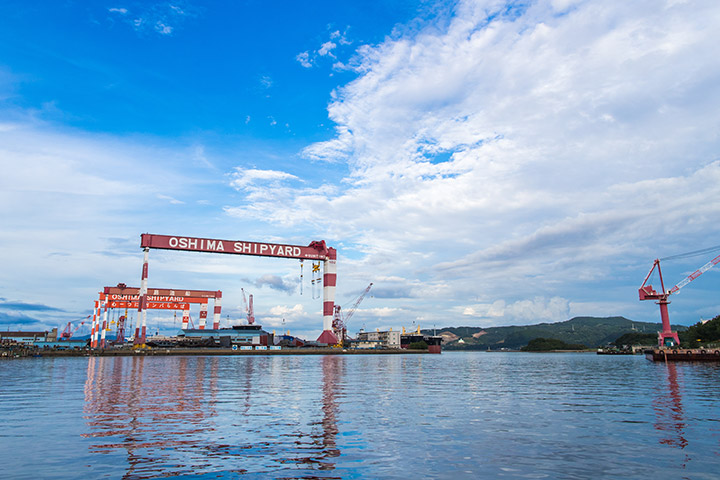 11.Naming Ceremony
We build and deliver nearly 40 ships every year to our clients. Naming and Delivery Ceremony which we hold at the time of delivery is an important ceremony to express the delight and gratitude for the work completion, and wish pleasant voyage of the ship and crew. In the ceremony, we welcome the guests with fife and drum band from local kindergarten, Japanese drum performance, and brass band performance by our employees. We invite local residents, and all Oshima Town joins the send-off when the ship set sail from our wharf. Naming ceremonies are held 1 to 3 times every month throughout the year and have become familiar events for local residents.