We aim to become a distinctive world number one bulker shipyard
with everyone's mind united.


Strength1


The best productivity in the world through specialization in bulk carriers

We specialize in building bulk carrier, which has versatility and greatest demand from customers among numerous ship types. By specializing in the specific ship type, we have optimized the building process, facilities and realized the best productivity in the world. The report issued in 2001 by Michigan University verified the world's top productivity. Since then, we have improved the productivity even more, and have been leading the productivity in the shipbuilding industry.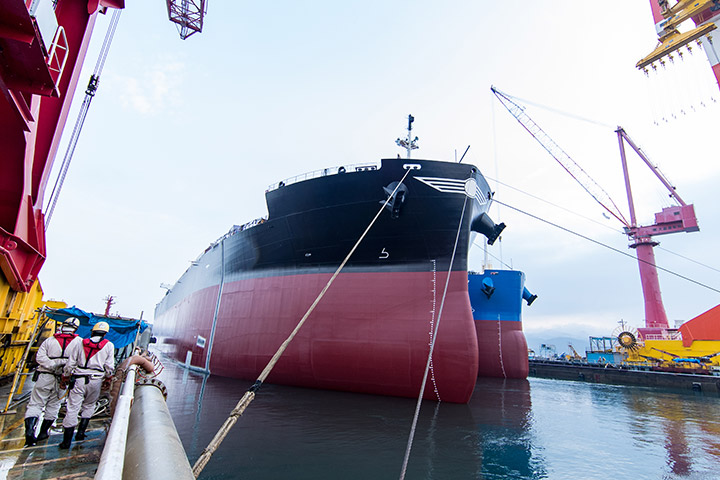 Strength2


Deepening the customer value through specialization in bulk carriers

Specialization in bulk carriers increases the number of ships built, and this has brought about improvement of the ship's quality, which is also one of our strengths. Continual feedback from continuous construction of bulk carriers advances quality, fuel consumption, and cargo handling performance through design process optimization. Abundant experience in the bulk carrier construction makes it possible for us to better meet the demanding needs of customers. In the construction process, we improve the quality by optimizing facilities and construction method. We are also planning new and most-advanced intelligent shipyard to further improve our competitiveness.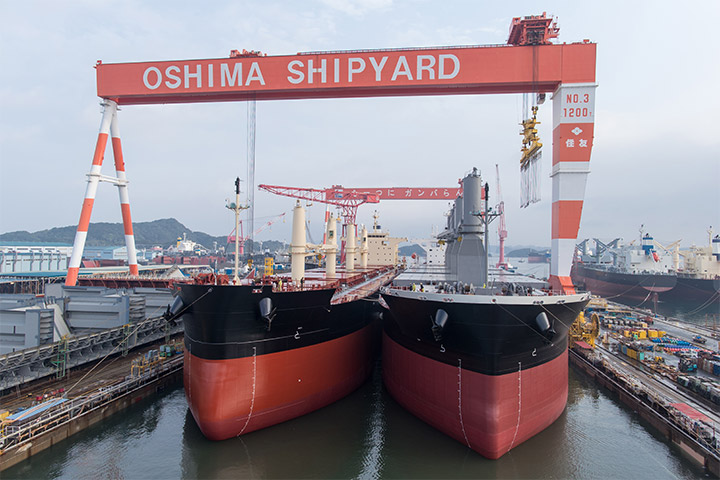 Strength3


Aggressive effort for most-advanced technologies

We are not content to stay comfortable in our established know-how through bulk carrier construction, we keep trying new technologies. We have implemented new technologies such as the ship bottom air lubrication system on "M/V SOYO" (awarded "Ship of the Year" in Japan), the first battery driven vessel with autonomous navigation system "E/V e-Oshima" (awarded "Good Design Award"), and we keep our challenge to new technologies such as the system to convert wind energy to propulsive force in "Wind Challenger" (AIP by Class NK) and LNG fueled vessels. We are leading practical technology development in the shipbuilding industry and we have strategic technological alliance with classification societies and universities so as to accelerate our effort in technological innovation.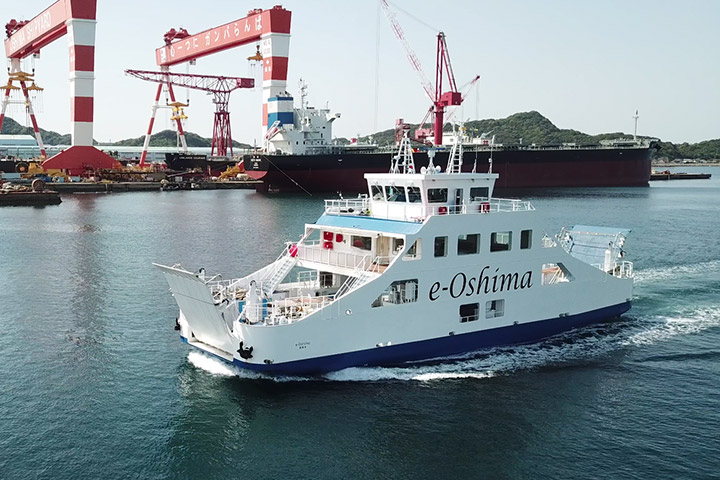 Strength4


An organization with people from various background working actively

At Oshima Shipbuilding, people with various back-ground are working together. People might imagine that shipyard is a male-dominated workplace, but already more than 100 female employees work actively in various roles. Many of them continue to work after getting married and having children.
Employees from outside Japan, now from 9 countries (US, UK, China, Korea, India, Vietnam, Ukraine, Myanmar and Indonesia) are working, and also we have been acquiring experienced personnel from various industries such as other shipbuilding companies, trading houses, financial institutions, and telecommunications companies, and they all create our unique and competitive company culture together with existing employees.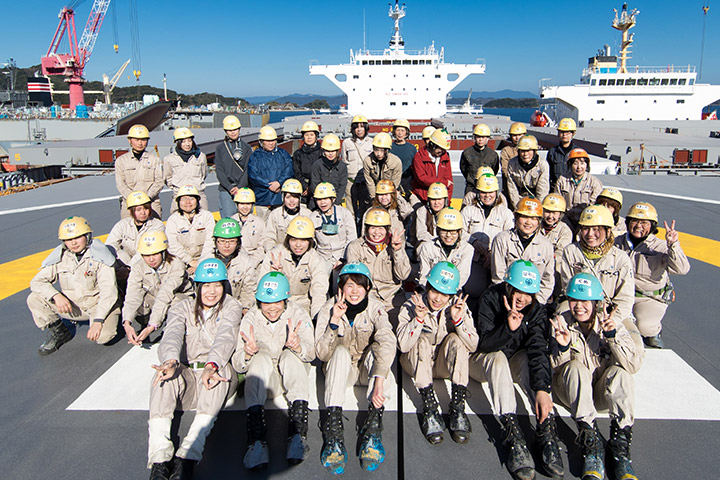 Strength5


"In symbiosis with local community", contribution to local society

Having a motto "In symbiosis with local community", not limited to securing regional employment and local tax payment, we contribute to activating the local community. People from all over the island participate in our naming ceremony and we support a private academy "Seiun-gakusha" for children in the region. We contribute toward building local infrastructure through construction of steel bridges, floating docks, and others by our steel structure department. We also grow tomatoes and brew Shochu spirit originally started to promote regional industry. We have been sponsoring triathlon event held in every July for 27 years, which attracts many participants and volunteer staff, and energize local community.