Involvement with Community and Society
Our motto is "Spirit of the community", and we value ties with local community in Saikai City, our head office and shipyard location, Nagasaki City, our Koyagi shipyard location, and Nagasaki Prefecture with these locations, and conduct our business.


Involvement with local community
Total number of people working in Oshima Shipyard reaches nearly 3,000, including our employees and that of partner companies. In 2023, 81% of newly recruited employees in April were from Nagasaki Prefecture, so we operate business based on the strong bond with local community.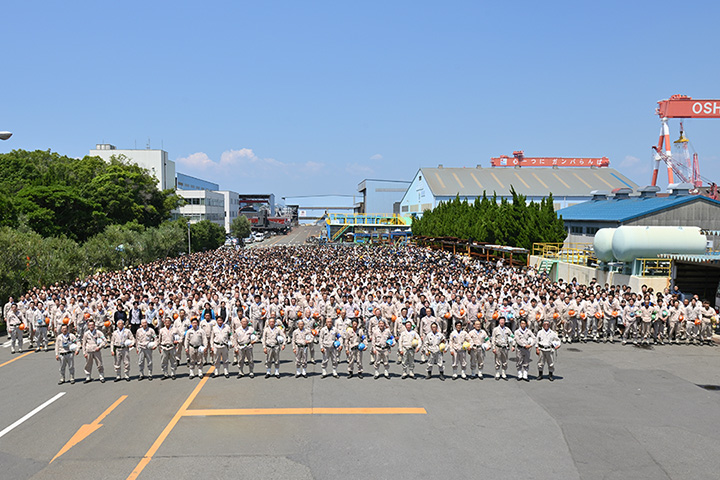 Sponsorship of community events
We co-sponsor local summer festivals such as "Oshima Fureai Festival" and "Koyagi Tulip Festival" organized by local communities, and participate in annual festival of local shrines to deepen.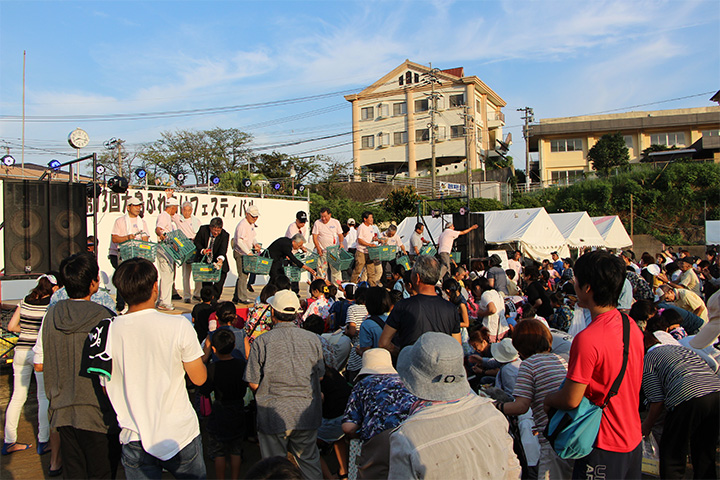 Private-tutoring class for children in the community
Our wish since the foundation of the company to make Oshima Island "an island of education" came true when we started tutoring school "Seiun-Gakusha" in 1983, but it was once closed in 1993. After 21 years since then, we reopened "Chisho-kan Seiun-Gakusha" in October 5, 2014 in the building formerly used as Oshima Health Center. Tutoring school "Chisho-kan" with 23 years of achievements in Sasebo, producing many successful applicants to prestigious schools has been contracted to manage the operation.
The building and facilities are owned by us, and we also bear the cost of operation. The tuition fees are set to half of that in Sasebo, and any child in the community can join.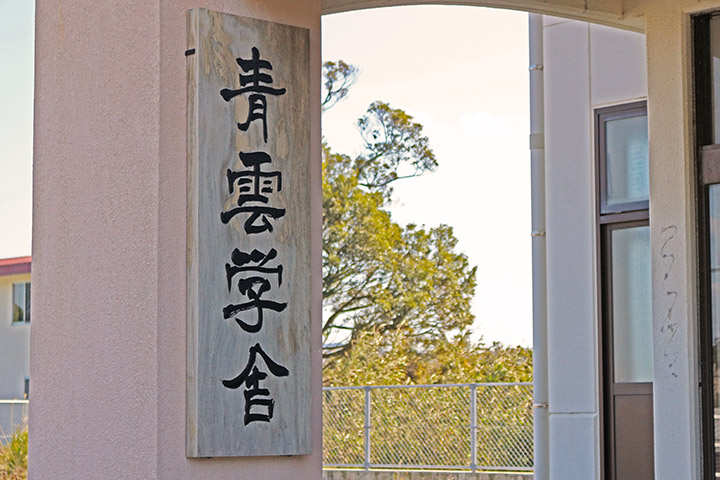 Naming Ceremony
We build and deliver about 40 ships every year to our clients. At the time of delivery, we splendidly hold "Naming and Delivery Ceremony", an important ceremony to express the delight and gratitude for the work completion and wish pleasant voyage of the ship and crew, with fife and drum band from local kindergarten, Japanese drum performance, and brass band performance by our employees. We invite local residents, and all Oshima Town joins the send-off when the ship set sail from our wharf. Naming ceremonies are held 1 to 3 times every month throughout the year and have become familiar events for local residents.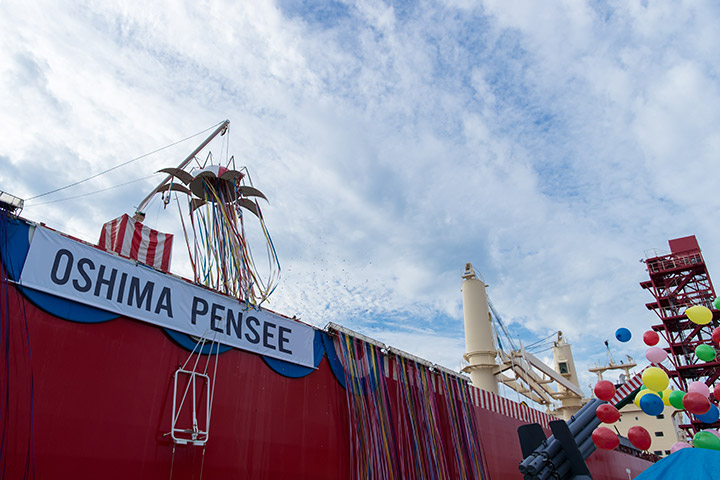 Partnership with educational institution
For the purpose of fostering human resources for shipbuilding and maritime industries, we have concluded comprehensive cooperation agreements with Kyushu University, Nagasaki University, and National Institute of Technology, Sasebo College. We deepen students' interest and understanding of shipbuilding by opening endowed courses, conducting joint research, and accepting internships and factory tours. We also have close relation with technical high schools in Nagasaki Prefecture (Nagasaki Industrial High School, Sasebo Technical High School, Omura Technical High School, Shimabara Technical High School, and Shikamachi Technical High School) and we contribute to development of local industries and society visiting lectures, internships, and factory tours.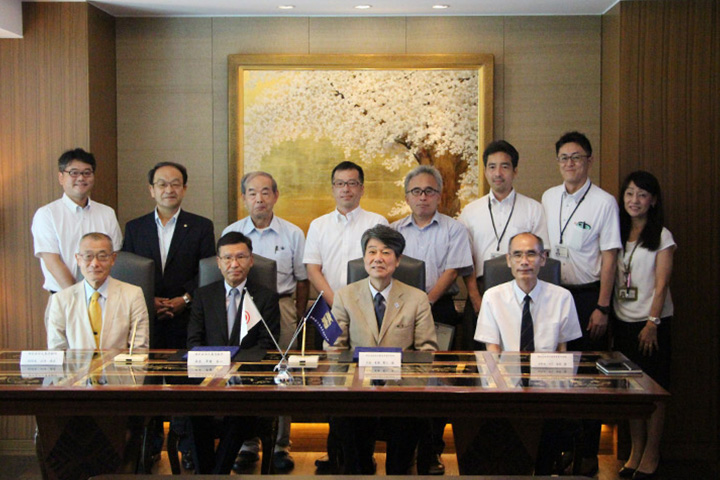 Steel structure construction
From long span bridge connecting island and mainland to familiar bridges we cross every day, we support people's life through construction, maintenance and reinforcement, and disaster recovery of bridges. We also hold on-site tour, etc. for local residents and students, and working on to foster human resources for the next generation of construction industry.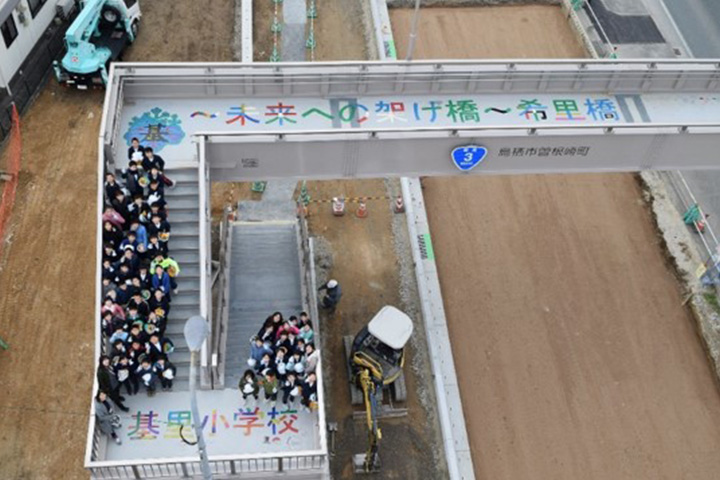 Oshima Tomatoes
With the hope that our Oshima Island will become beloved "Furusato", meaning hometown in Japanese, by people all over Japan with memorable product for many people, not only ships, we started growing tomatoes in Oshima-cho, where our head office is located, in 1988. We sell tomatoes with sugar content exceeding 8 degrees Brix as "Oshima Tomato" and especially, ones exceeding 9 degrees Brix as "Ruby no Shizuku (Drop of Ruby)", also considered as an ideal gift item. From February to May, tomato harvesting experience event is held, and many people visit our farm.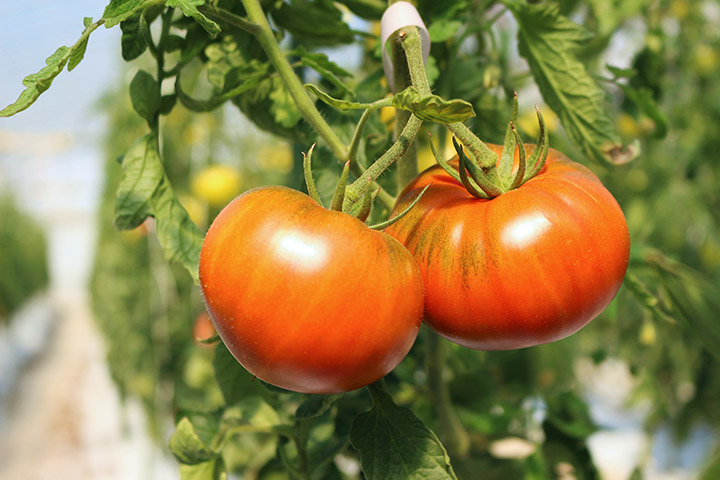 Oshima Shuzo
Oshima Shuzo is a brewing company jointly established under public-private funding scheme with the participation of Oshima Town and local brewing company in 1985 to promote agriculture. "Beni-Azuma", species of sweet potato, has long been a top specialty of Oshima Island, and they were shipped to make quality baked sweet potatoes.
An idea "Can't we use such delicious sweet potatoes for something else?" came up, and Oshima Shochu was born. "Migaki-Oshima", brewed from sweet potatoes refined by clear natural water from Isanoura River in Nishisonogi and with the art of master brewer, "529", with the harmony of select barley, remarkable water and cognac cask, and "Daifuku-Cho", matured over an extended period of time, are our proud products.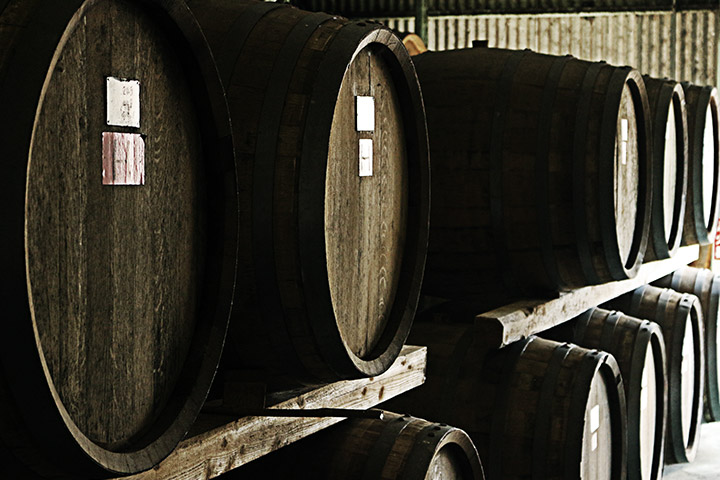 Olive Bay Hotel
Olive Bay Hotel is a guest house of Oshima Shipyard group, where we welcome a number of important guests from inside and outside of Japan during their stay at Oshima Island. The hotel with six stories above ground was designed by world-renowned architect, Mr. Kengo Kuma, and interior by GA Design International who has worked for a number of 5 star hotels. The hotel has a total of 32 rooms including premium sweet room which offers superb relaxation, restaurant, banquet room, VIP room, lounge bar, outdoor swimming pool, etc. and a number of beautiful works of art such as sculpture and paintings are exhibited.
Exclusively for overnight guests, other services such as Oshima shipyard tour, cruising with a cruiser boat, and use of private beach in summer time are offered.